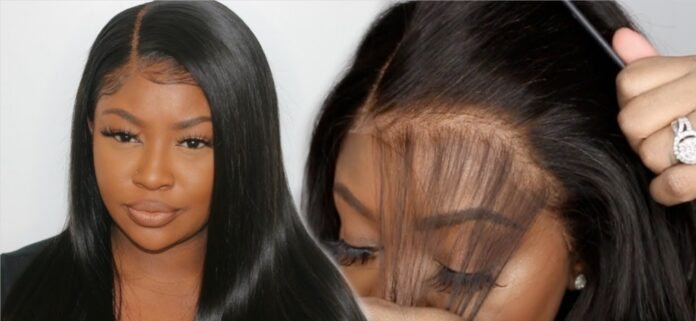 The back of a lace front wig is the part that you cannot see, but it is important to make sure that it is secure and comfortable. A lot of women who wear wigs do not realize that there are many ways to secure the back of the wig so that it stays in place.
So, there are different ways you can manage this part of the lace front wigs human hair. Here's how:
Put a few bobby pins into each side
This is one of the most common methods for securing the back of your wig. However, you need to make sure that you do not use too many bobby pins as this might cause damage to your base and it can also ruin your hairstyle. If you are using a full lace wig, it is advised that you put in at least two or three bobby pins into each side. This will help ensure that your wig stays in place throughout the day.
Use Wig Clips
Wig clips are another great way to secure the back of your lace front wig. They work just like bobby pins except that they have clamps that hold down the hair and keep it secure, without causing any damage to it. They are also very easy to use and they provide an excellent grip on all types of hair including synthetic ones. You can find them online or at stores such as Walmart. They also do not leave marks on your skin when removed like bobby pins do sometimes if left in too long or too tight so they are very comfortable to wear all day long without any issues at all!
Invest in Adhesive Tapes
Adhesive tapes come in various shapes and sizes too and they are quite effective when it comes to securing your lace front wig's back area. If you want more security, it is better to use double sided tape instead of regular ones because regular tapes tend to lose their stickiness after some time; however, double-sided ones will last longer (about a week). You can buy adhesive tapes from any beauty supply store or online; just make sure they are double sided for utmost efficiency.
Use Elastic Bands or Straps
This method requires you to purchase a small piece of elastic fabric that you can use to secure the wig cap around your head. The elastic band should be placed on top of your head, just below where your natural hairline ends. Once positioned correctly, simply place the wig cap over top of it and secure it in place with bobby pins or clips!
Conclusion
All lace wigs include the comfort of a full lace wig which provides the human scalp a more natural look and feel. With so many options out there, it is important to know what type of unit will work best based on your hair texture, lifestyle and budget. Most women choose a full lace wig since they can wear them every day. The synthetic hair also allows you to create various styles that are exclusive to synthetic wigs.