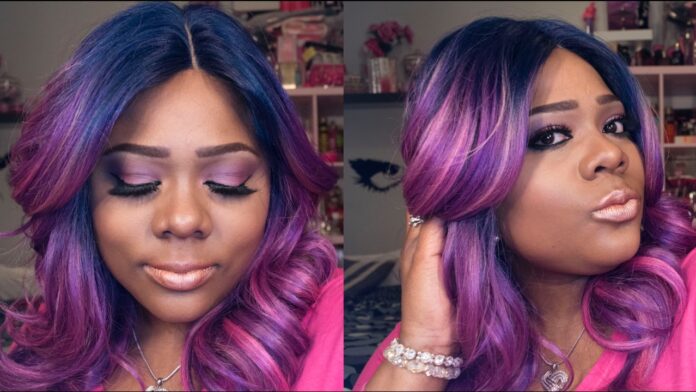 Lace wigs have been around for a while, but they have acquired immense popularity in recent years because they are much more realistic than ever before. They are made with real human hair, so they look and feel completely natural. They are also available in various colors, so you can find one that perfectly matches your hair color.
If you're anyone who is always looking for new and creative ways to style your hair. And what's more fun than experimenting with colored wigs? Whether you're searching for a subtle change or a radical new look, these wigs can enhance your everyday hairstyling. This blog post will share some of my favorite ways to style my hair with colored lace wigs. I hope you find some inspiration for your daily hairstyles!
Some Of The Most Popular Hairstyles With Colored Wigs
Lace Front Bob
If someone wants a day-to-night look then bobs are perfect for them. You can transform your look with bobs within no time. Like you can roll the ends of the hair to add more volume or completely tie up the hair in a nice bun. This look can go with formal and informal dressing.
Ponytail
Many people like to style their hair with colored lace front wigs by wearing them in a ponytail. This is an excellent option if you like to have colors to your hair without having it be too over the top. Put your wig on and pull your hair back into a ponytail. You can leave some tendrils around your face for a softer look or keep it sleek and pulled back for a more dramatic effect. Either way, this is an easy way to add some color to your look.
Braids
You can style hair with colored wigs by wearing them in braids. This is an excellent option if you want to add color and texture to your hair simultaneously. Put your wig on and braid your hair as you usually would. You can leave the braids loose or pin them up into an updo; it's totally up to you! This is a great way to add some interest to your everyday hairstyle. This style has opted for mostly in summer
Half And Half
Another way to style your hair with colored wigs is by wearing them in half-up, and half-down styles. This is an excellent option if you want to add color to your hair but keep it looking natural. Put your wig on and pull the top half of your hair away from your face. Secure it with a clip or barrette, and let the bottom half of your hair hang down freely. This is a quick and easy way to add color and dimension to your daily hairstyle.
Conclusion
Colored lace wigs are a great way to change up your everyday look without having to commit to a new hairstyle. In this blog post, we showed you how to style your everyday look with these colored wigs. We hope that you found this information helpful and that you will consider trying out a colored lace wig for yourself! And don't forget, have fun experimenting with different colors and styles!