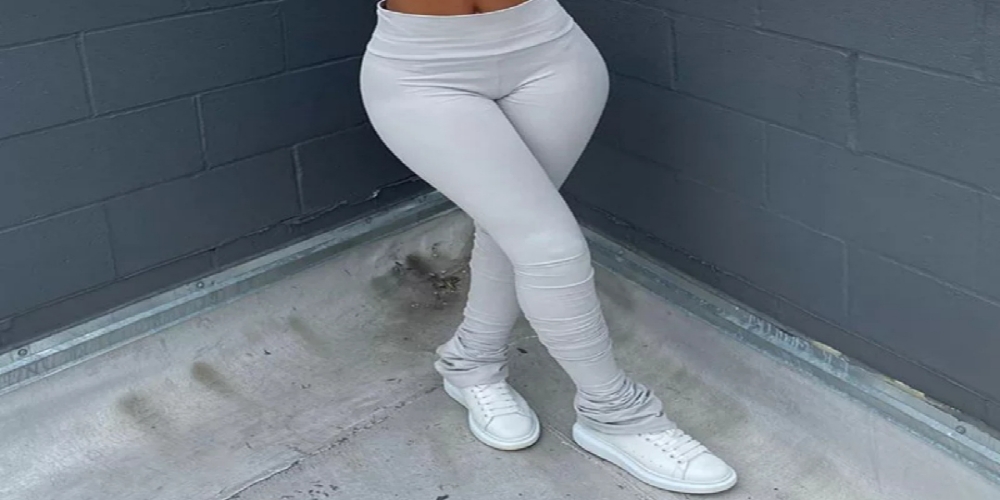 stack pants became super popular around 2020 and has become one of the most sought-after pants in the fashion world. They are designed for all genders and complement most casual and semi-formal clothes. What makes these stack pants popular is that they are quite versatile and can be adapted into different types of pants. The article discusses some of the stack pants styles to try out, if you're looking for a change in style.
Sports styled stack pants
Sweatsuits and pants have become one of the must-haves for any clothing collection. Who says you cannot incorporate stack pants design into your favorite sport pants? These sweatpants are designed with stacks on the bottom. The material used for these stack pants is the same soft, cozy material used in designing sweatpants. These sports styled stack pants can be worn to casual events or for a sports outing.
Jeans styled stack pants
Chances are, the first time you saw stack pants, it was on jeans. Since stack pants were first designed, they have evolved into different stack styles. Jeans styled stack pants give a classy, chic look for what should have been a casual style. The stacks can start out from the knee area down to the bottom of the jeans, the bottom area, or can have it run the entire length of the jeans.
Whatever the choice, these jeans styled stack pants can be worn for semi-formal events. You just need to know how to accessorize and find a perfect top to complement the look you want.
Body fit styled stack pants
There's absolutely nothing wrong with dressing and feeling sexy! If you've got the body shape to flaunt, you can go with body fit pants with stacks. They are classy and help accentuate your body figure. The style is a confidence boost and one that gives you total control of your appearance. If you're going with this style, pair it up with some fantastic footwear and top. It's a perfect date night outfit, if you're trying to go for a sexy-casual look.
Matching set styled stack pants
If you don't want to stress yourself looking for a matching top to go with your stack pants, then there's the matching set option. It's like having the top and bottom of sweatpants, but this time with a touch of sexy and class. Matching stack pants offers more options than regular sweatsuits. You can get one with a hoodie matching top, crop top, or jacket top. Not only is there a wide range of style options in this category, as a fashion masterpiece, it comes in different colors and shapes.
When it comes to stack pants, there's absolutely no limit to what can be achieved. Be open to the possibility of what can be, and allow your fashion sense to lead the way.
Conclusion
Stack pants have become increasingly popular in recent times, and for good reasons. They seem to have a wide range of styles to offer. The article touches on some style ranges you can play with when trying to rock stack pants. There's always more than enough stack pants style to play with, you just have to find one that you're super comfortable wearing.