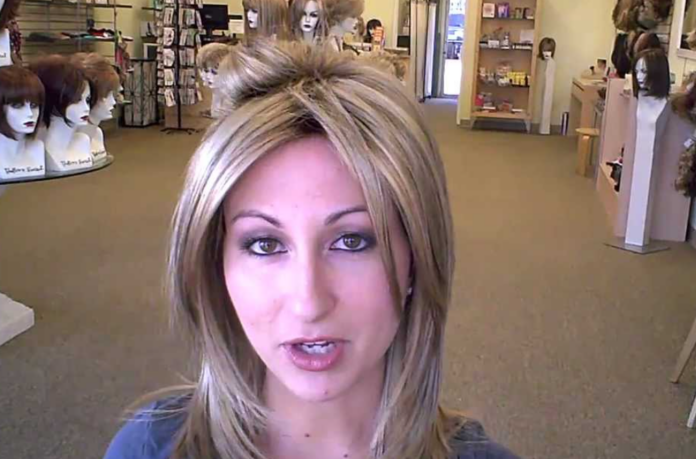 One of the most popular hair colors is blonde, and it's understandable why. It is vibrant, striking, and quite adaptable. Blonde hair can range in different colors from a pale golden blonde to a deep honey blonde. So, between these two extremes, there are a lot of colours.
Here is a selection of the most stunning blonde human hair wigs right now, whether you're searching for highlights or lowlights:
Platinum Blonde Wigs
Platinum blonde wigs are ideal if you want a shade that is both sophisticated and elegant. This blonde color has a silver-white undertone and is quite light. Given that it complements all skin tones and can be worn by people of all ages, it is one of the most popular tints. Continue reading to learn more about this color if you're curious about it.
Ash Blonde Wigs
Women who wish to spice up their appearance with some color frequently choose ashen blonde wigs. Only ash brown, a little darker shade of brown than ash blonde wig, can be confused for ashen blonde because it is a very light shade of brown with grey overtones. Read on if you want to give this one a try.
Strawberry Blonde
Girls with fair complexion that has pink undertones typically wear this tint, which is among the most popular. It enhances the natural beauty of persons with blue or green eyes more than any other shade would, and it even looks beautiful on those with yellow or green eyes.
Honey Blonde Wigs
A lovely golden brown hue is honey blonde hair. It has a base that is light to medium brown with faint golden tints. For females with naturally darker hair, it is a highly popular shade. You may wear this stunning colour with honey blonde wigs without harming your own hair.
Champagne Rooted Blonde Wigs
The most popular blonde wig shade ever is this one! Every skin tone looks stunning with the champagne root since it gives the wig such richness. The champagne roots will always conceal your roots, so you'll never have to worry about them spreading out! You'll have a natural appearance with this wig that will stay for weeks!
Creamy-Toffee-R Blonde Wigs
Anyone with darker skin tones looks wonderful in this warm caramel blonde wig! It has a lovely sun-kissed appearance that will make everyone envious of your stunning locks! Subtle highlights give shine without being overly brilliant to the creamy toffee-r foundation.
Silver Blonde Wig
The silver blonde wig has cool, multi-tonal tones and is a cool toned blonde. This wig has a natural-looking root, which means that the top of it is not too colorful. The highlights also appear, however they are not as strong as those in other blonde wigs. People with light to medium skin tones and dark brown to black hair colors look best in silver blonde wigs. Both men and women can have this hair coloring style.
Light Golden Blonde Wig
This hair coloration is comparable to the silver blonde wig previously discussed, however it is lighter in tone and has more golden than silver highlights. Additionally, depending on how long your locks are, the roots are typically darker than the rest of your hair, creating contrast. Although it can also work on some other hues, this form of hair coloring works best on persons with light skin tones and dark brown to black hair colors.
Conclusion
You however, don't have to try each of these to find your best color match. You can decide to base on key facial features that the blonde wig will complement. It is also possible to choose your best blonde on shade based on the immediate outfit you have. You are therefore, unlimited on how low or high you can go on your selection.a