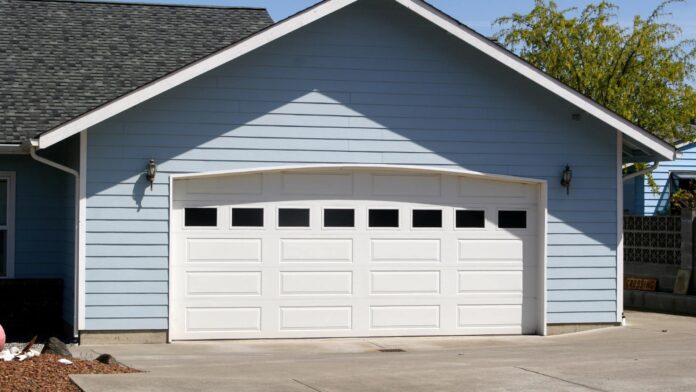 If you've been around a while, you might have noticed that garage windows are all the rage these days. It seems like everyone is putting them in their garages, and there are a few reasons why. You may not give much thought to your garage windows, but they play an important role in your home.
While some people opt for a simple and minimalistic style with sophisticated colors that match their home color, others may choose a funkier design with bright colors that make their windows prominent. But no matter the style or the colors, garage windows are becoming an essential part of the garage. In this article, we will discuss some of the reasons why you should get garage door windows. Let's find out some answers!
Why should you add windows to your garage?
Following are some of the most important reasons. If you are confused about getting these windows, give this post and read and it will help you make up your mind!
A way for natural light to enter
one of the main benefits of adding windows to your garage is that they let in natural light. This can be a huge advantage when you're working on projects that require precision, such as woodworking or automobile repair. Sunlight can also help to make a small garage feel more open and airy.
Improve ventilation
In addition to letting in light, windows can also provide much-needed ventilation. If you use your garage as a workspace, this is especially important. Airflow can help to prevent the build-up of fumes and odors, and it can also keep the temperature more comfortable during the hot summer months.
Adding value to the property
Another potential benefit of adding windows to your garage is that they can increase the resale value of your home. This is especially true if you live in an area where garages are typically windowless. By adding windows, you're essentially turning your garage into another habitable space in your home—and that's something that buyers are always looking for.
Add style to your garage and overall property
There are many different styles and colors of garage windows available to match your home's style. You can get square-shaped windows or semi-circle windows. Whether you prefer a simple design or something more intricate, there is a garage window that will suit your needs and make your home look stunning.
Low maintenance costs
Garage windows are a great way to let in natural light and fresh air, without having to worry about maintenance. Unlike traditional windows, garage windows are made of durable materials that can withstand the elements. They also typically have low e-coatings that reflect heat. In addition, garage windows are easy to clean – simply wiping them down with a damp cloth is usually all that's needed.
Final verdict
There are many good reasons to have windows in your garage. They let in natural light, help improve ventilation, and can make your garage look more attractive. Garage windows can also help increase the resale value of your home. So, if you're thinking about adding windows to your garage, go for it! You won't regret it.